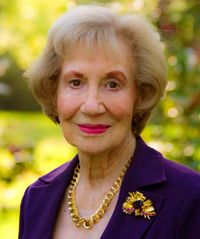 The 7th Marjorie Morrison Sculpture Biennial
Sponsored by Hobby & Lisa Morrison
January 21 – February 18, 2022
"Best in Show" Cash Prize: $500
 Deadline to Submit Artwork: October 31, 2021
The Marjorie Morrison Sculpture Exhibition is an exhibition presented biannually at the Hammond Regional Arts Center (HRAC). It was established in honor of the late Marjorie Morrison, long-time Board Member and patron of the HRAC.  An opening reception on the evening of Friday, January 21, 2022 will formally open the exhibition to the public.  The exhibition will remain on display until February 18, 2022. 
For consideration of inclusion, please digitally submit the following:
Quality images of up to 3 artworks, maximum of two photographs of each

Title, date, medium, dimensions and price for each work

Artist resume

Short artist biography

Artist headshot (for exhibition marketing purposes)
Download the full prospectus here.
Please submit all requested information to pat@patmacaluso.com by October 31, 2021.  As the curator of the exhibition, Pat Macaluso will be selecting the works from the submissions.  There will be a $500 cash prize awarded for "Best in Show" as selected by the Gallery Committee members. 
Additionally, the HRAC provides education programming in conjunction with the sculpture exhibition.  The Hammond Regional Arts Center podcast (www.anchor.fm/hammond-arts) provides as opportunity for selected artists to discuss their work with the community.  Please let me know if you would be interested in participating in the podcast, recorded 1 – 2 months prior to the exhibition.
HRAC is fully insured, but if selected pieces are worth more than our policy limits we are able to secure a rider to cover any entry at full value.  Delivery and return will be the responsibility of the artist.