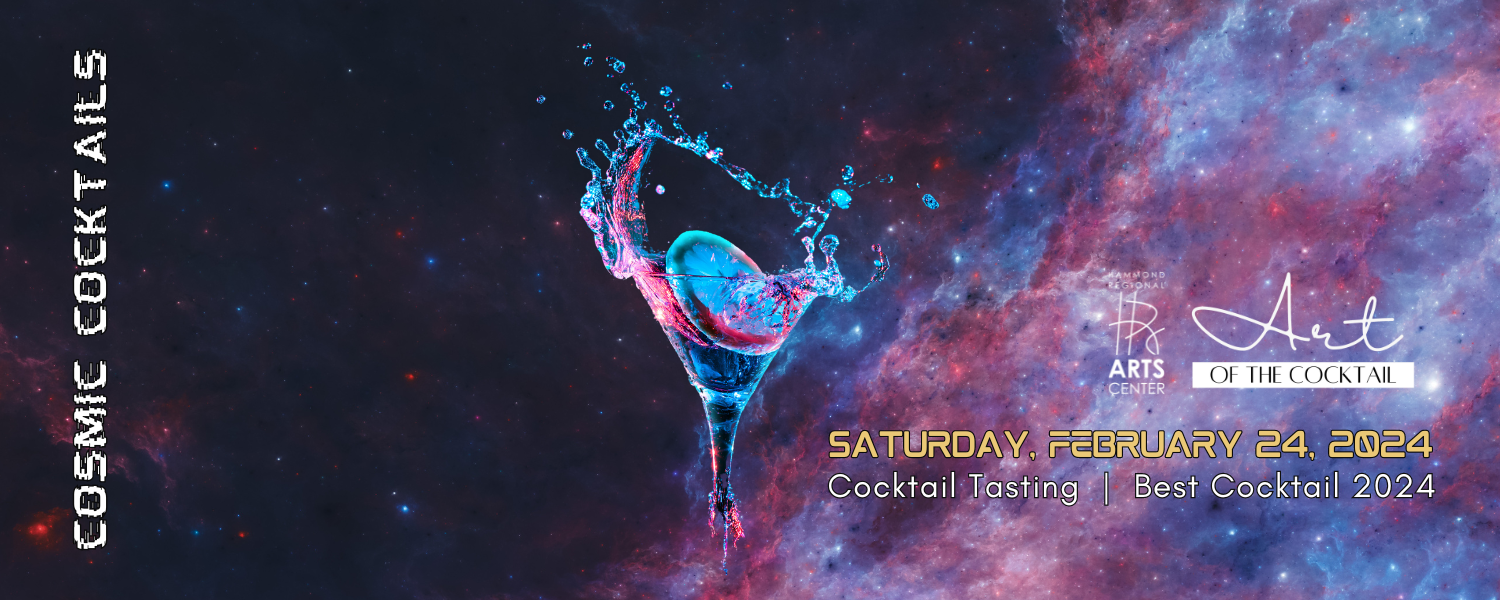 See you on Saturday, February 24, 2024 for a special Art of the Cocktail
---
Step into a world where Artistry meets Mixology at the Hammond Regional Arts Center's cosmic-themed "Art of the Cocktail" event! Get ready to embark on a celestial journey as we bring together talented mixologists from our parish, all competing for the coveted title of "Best Cocktail 2024."
During this annual competition, your taste buds will be the ultimate judge! You have the unique opportunity to influence the outcome by savoring each creation and casting your vote alongside our panel of judges. Your opinion matters, and it's your chance to help crown the cocktail champion of the year.
So mark your calendars and prepare for an evening of cosmic cocktails and the power to decide the future "Best Cocktail 2024." Don't miss your chance to be a part of this cosmic journey.
Dedicated to Brandon Mulina.
Before his passing, Brandon was planning a special "Cosmic Cocktails" Art of the Cocktail party. Find out more about our former Vice-President here.
---

Announcing our 2024 competing mixologists represent the following businesses: