Playing the Staircase
You Asked, We Answered! Playing the Staircase is Back!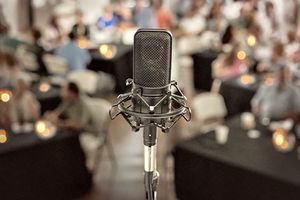 The Hammond Regional Arts Center is pleased to announce the return of its original listening room series, "Playing the Staircase." This exciting new concept to Hammond, Louisiana will see the Hammond Regional Arts Center transform into an intimate listening room for original, acoustic music designed to expand the Arts Center's mission into the audio arts.
"Playing the Staircase" features local and regional musicians playing on the landing of the HRAC staircase and gives audiences an intimate listening room to enjoy original lyrics and music. Each session of "Playing the Staircase" is quarterly on specific Fridays with musicians performing from 6-8 p.m. These events are B.Y.O.B. Admission to each listening room is $10.
The HRAC has had a long history of promoting and presenting original art, theatre, and storytelling and is now pleased to add original music and songwriting to that impressive list.
Check out Playing the Staircase on Dave McNamara's "Heart of Louisiana" programming:
http://www.fox8live.com/2018/09/26/heart-louisiana-playing-staircase


UP NEXT WITH PLAYING THE STAIRCASE: ISSY, BYRON DANIEL & CALLIE HINES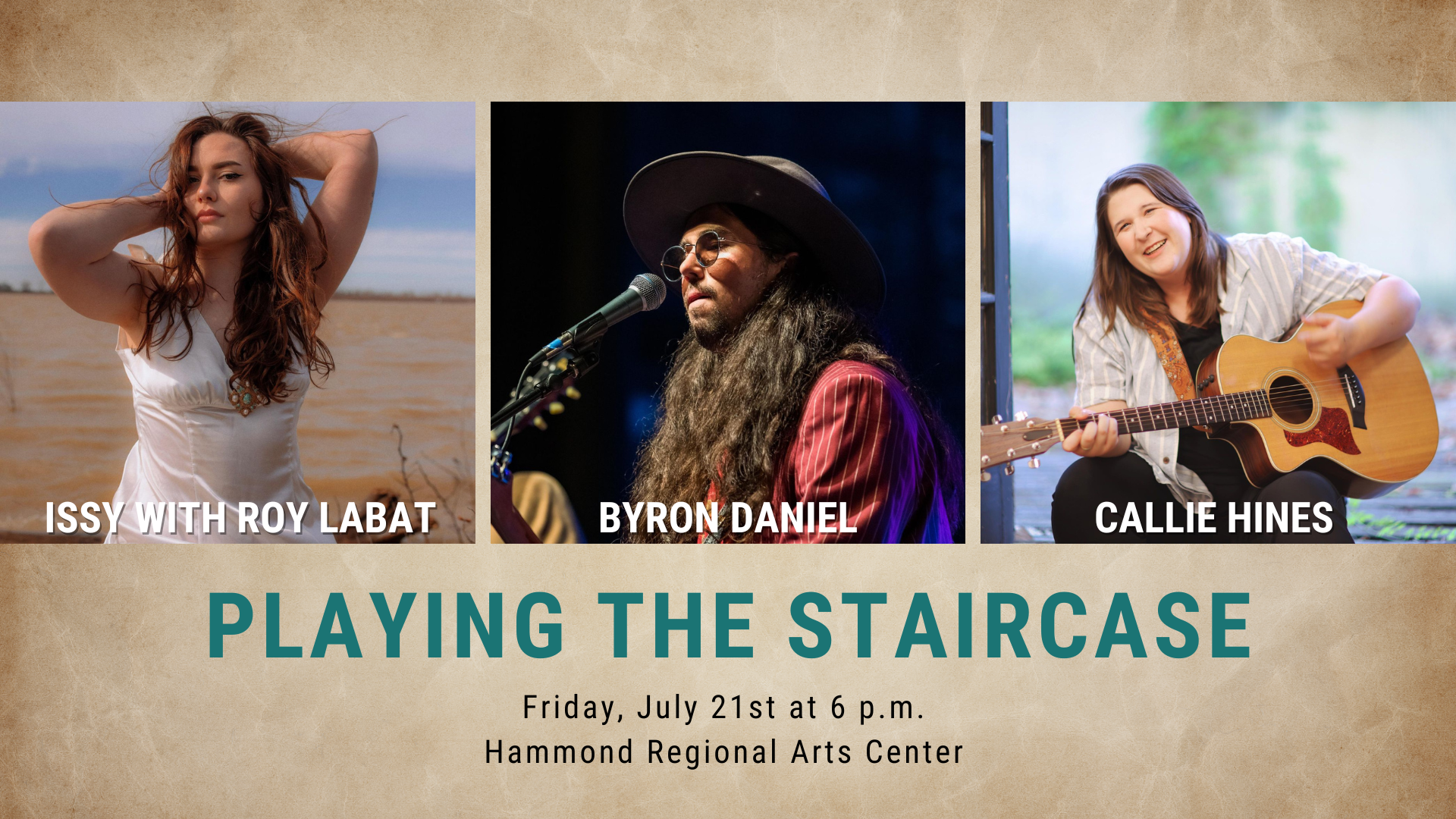 ---
Interested in "Playing the Staircase?"
The HRAC will provide an intimate listening room environment, provide and run the sound, market and promote the event through all of our social media, print and radio outlets. We will collect a $10 cover--the musician(s) receive the majority of the funds collected at the door. So in turn, it will be in your best interest to promote your show through all of your media and social contacts as well. The event is B.Y.O.B. Musicians will literally be playing on the landing of the staircase. We will open the doors from 6:00-8:00 p.m.
If you are interested in "Playing the Staircase" at the Hammond Regional Arts Center, please send a digital press kit including contact information, a high resolution photograph (at least 300 dpi), samples of your music and a biography to info@hammondarts.org. 
Please also indicate the dates that you are available.