Main Gallery
On view now through December 16
The BROADS - Bayou Regional Order of Art Dames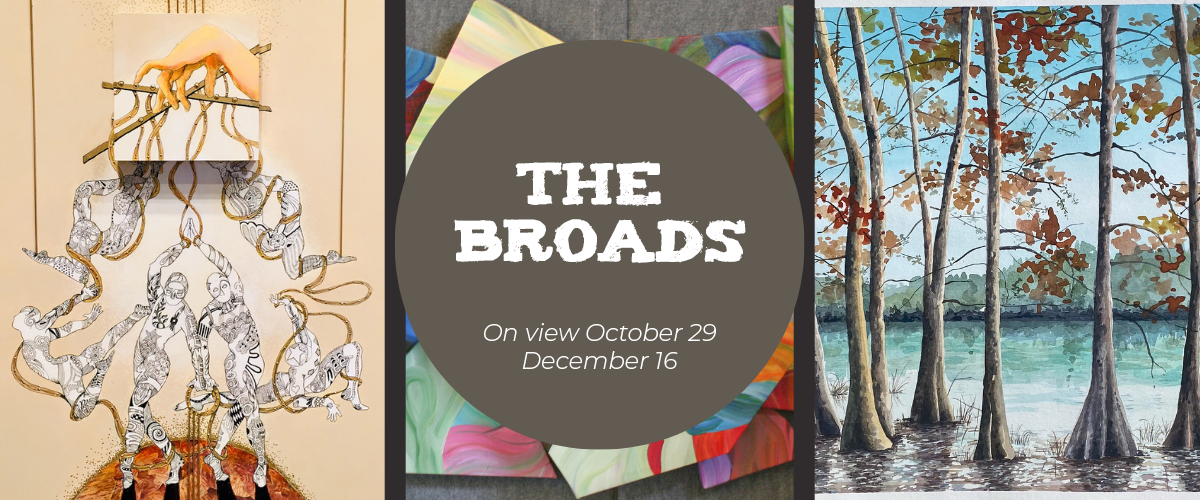 Brought together again by curators Barbara Tardo and Denise Tullier-Holly, this social circle of female artists has been interconnected through a shared love of the arts. This exhibition is co-curated by Denise Tullier-Holly and Barbara Tardo. The show opens on Friday, October 29 with a reception from 5-8 p.m. and will remain on view through December 16.

The BROADS
Diane Andry

Janis Andry

Terry Bahm*

Shirley Masinter Bradley

Hasmig Vartarian Brewster

Lily Brooks

Beryl Carbon*

Pege Cogswell

Connie Davis

Peggy DesJardins

Jovita Ferrell

Jean Flint

Dottie Gardner

Jackie Garness*

Janet Gildermaster*

Pat Hart

Margaret Hawkins

Jane Hill

Gail Hood

Sue Karmeisool

Lynda Katz

Suzanne King

Barbara Larpenter

Delaina Leblanc

Maya Levy*

Maria Luce Lopez

Pat Macaluso

Dianne Madden

Susan Needom

Irene Nero

Sue Nichols

Darlene Olivo 

Susan Patenotte

Nancy Perilloux

Gloria Ross*

Barbara Shaw

Sharon Sledge

Erica Spindler

June Steinbaugh

Barbara Tardo

Denise Tullier-Holly

Kate Trepagnier

Karen Wallsten

Janine Ward

Adair Watkins

Pat Watkins

Terry Weisheit

Kim Howes Zabbia

*In memoriam 
These 
exhibitions 
are free and open to the public.
Dates & Exhibitions Subject to Change