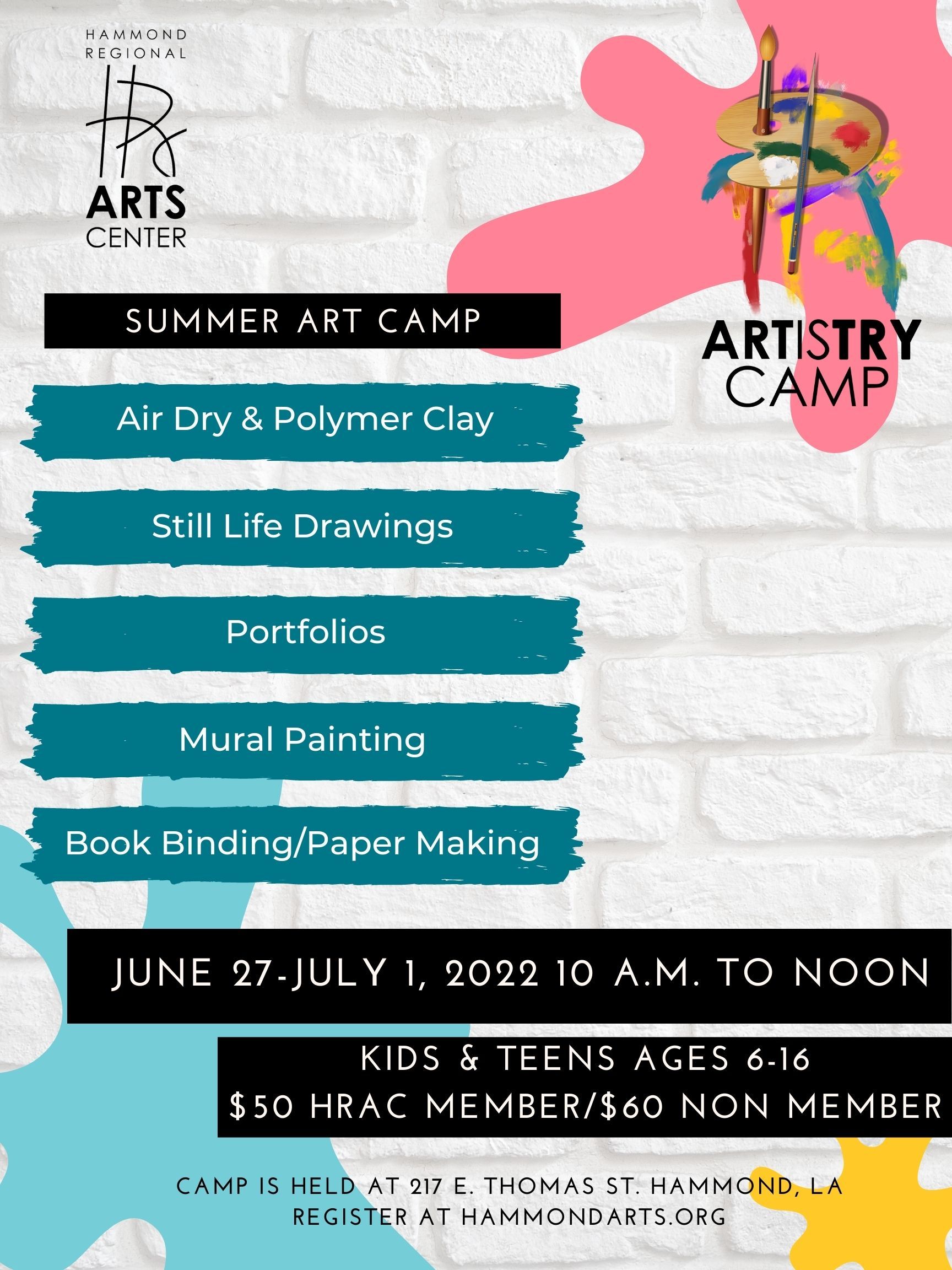 2022 ARTisTRY
Summer Art Camp!
Register today! Under the supervision of professional art educators, ARTisTRY Summer Art Camp offers diverse projects, allowing campers to create unique, original art to take home each day. Projects include hands-on activities such as paper making, mural painting, book binding, ceramics and more.
To give our campers the best possible experience, this year we'll group them by age, ages 6 - 11 and ages 12 - 16.
_________________________
Pricing:
ARTisTRY Summer Art Camp
Ages 6-11 (SOLD OUT)
Ages 12-16 (SOLD OUT)

June 27th - July 1st
10 a.m. - noon
$50 admission price for HRAC members
$60 for non-HRAC members

Summer Camp is officially SOLD OUT if you would like to be on our waiting list, please email us as info@hammondarts.org

Registration for summer camp is required
ARTisTRY t-shirts now available! 

Youth or adult sizes, two styles and multiple colors available. Order below! Free shipping to your door.
_____________________________



Want email reminders about upcoming ARTisTRY classes? Send us a message at info@hammondarts.org.