Special Thanks to our ARTisTRY Camp Sponsor: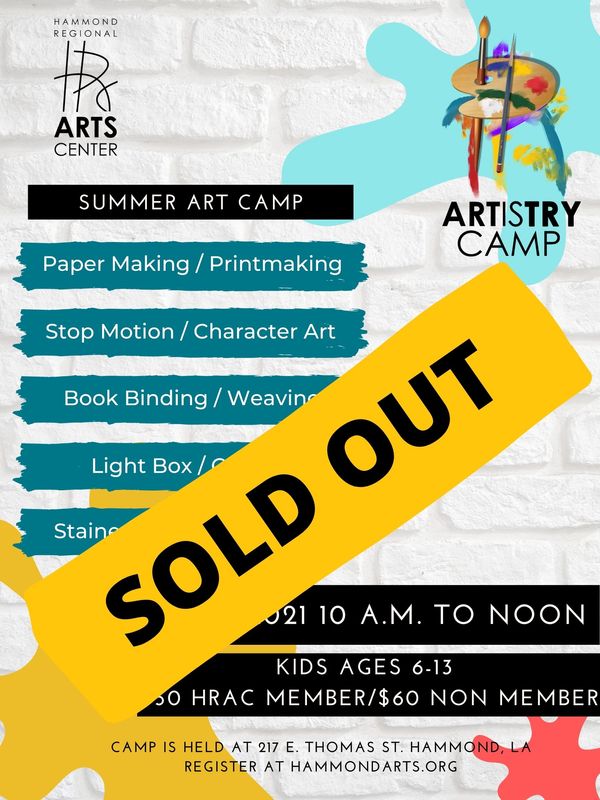 2021 ARTisTRY
Summer Art Camp!
Register today!  Under the supervision of professional art educators, ARTisTRY Summer Art Camp offers diverse projects, allowing campers to create unique, original art to take home each day.  Projects include hands-on activities such as papermaking, stop-motion animation, book binding, printmaking and more.
_____________________________
Pricing:
ARTisTRY Summer Art Camp
Ages 6-13

June 21st - June 25th
10 a.m. - noon
$50 admission price for HRAC members
$60 for non-HRAC members

Registration now full
ARTisTRY Fall season coming soon!
Add an ARTisTRY t-shirt at check out! 
Youth or adult sizes, two styles and multiple colors available.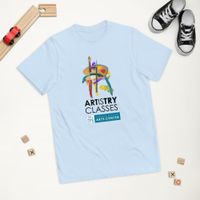 _____________________________
Masks suggested. Participants will be adequately spaced during instruction time.  Thank you for putting safety first!
Want email reminders about upcoming ARTisTRY classes? Send us a message at info@hammondarts.org.