Mezzanine Gallery
Subconscious Line, Sierra Arbaugh
Opening reception, Friday, September 8th from 5-8 p.m.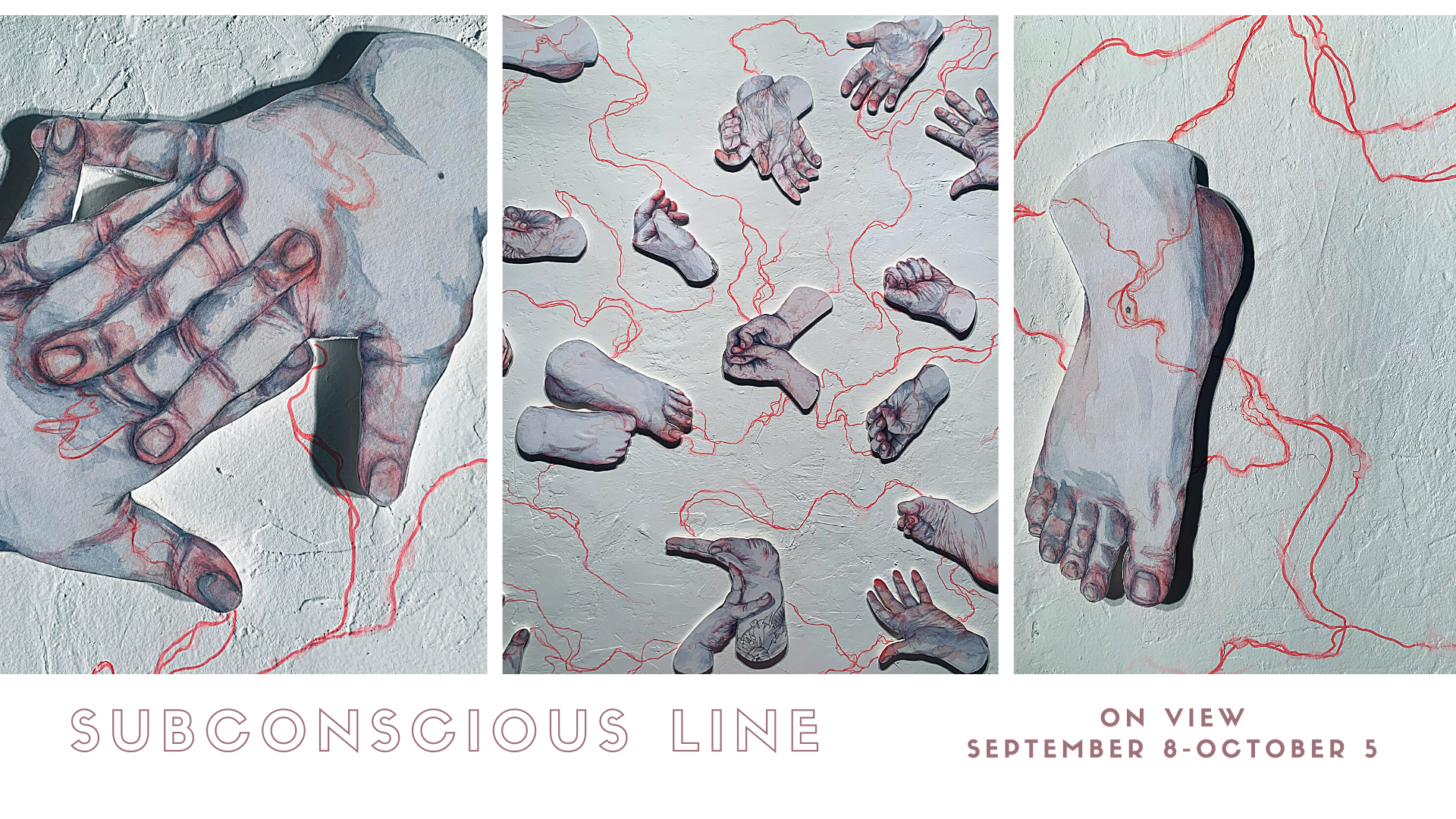 Southeastern graduate Sierra Arbaugh joins HRAC in the Mezzanine Gallery with her exhibition Subconscious Line.
Subconscious Line expresses Arbaugh's experiences with emotion through the subconscious motions of her own hands and feet. This is depicted through the naturalistic drafting of the form with life sized proportions. 
Each drawing shares a moment of her life and the feeling associated with it. Sierra invites the viewer in to look closer at the individual forms and to meditate on their own emotional standing to create their own narrative for what the artwork represents. Subconscious Line is Sierra's way of visually representing her emotional individualism, while leaving it ambiguous enough to let the viewer experience their own feelings.
Join us for an opening reception on Friday, September 8th from 5-8 p.m. concurrent with the opening reception of City of Hope. The exhibition will be on display at HRAC during regular business hours through October 5.
Subconscious Line Sneak Peek