Mezzanine Gallery
Copiosity, opening reception on Friday, January 21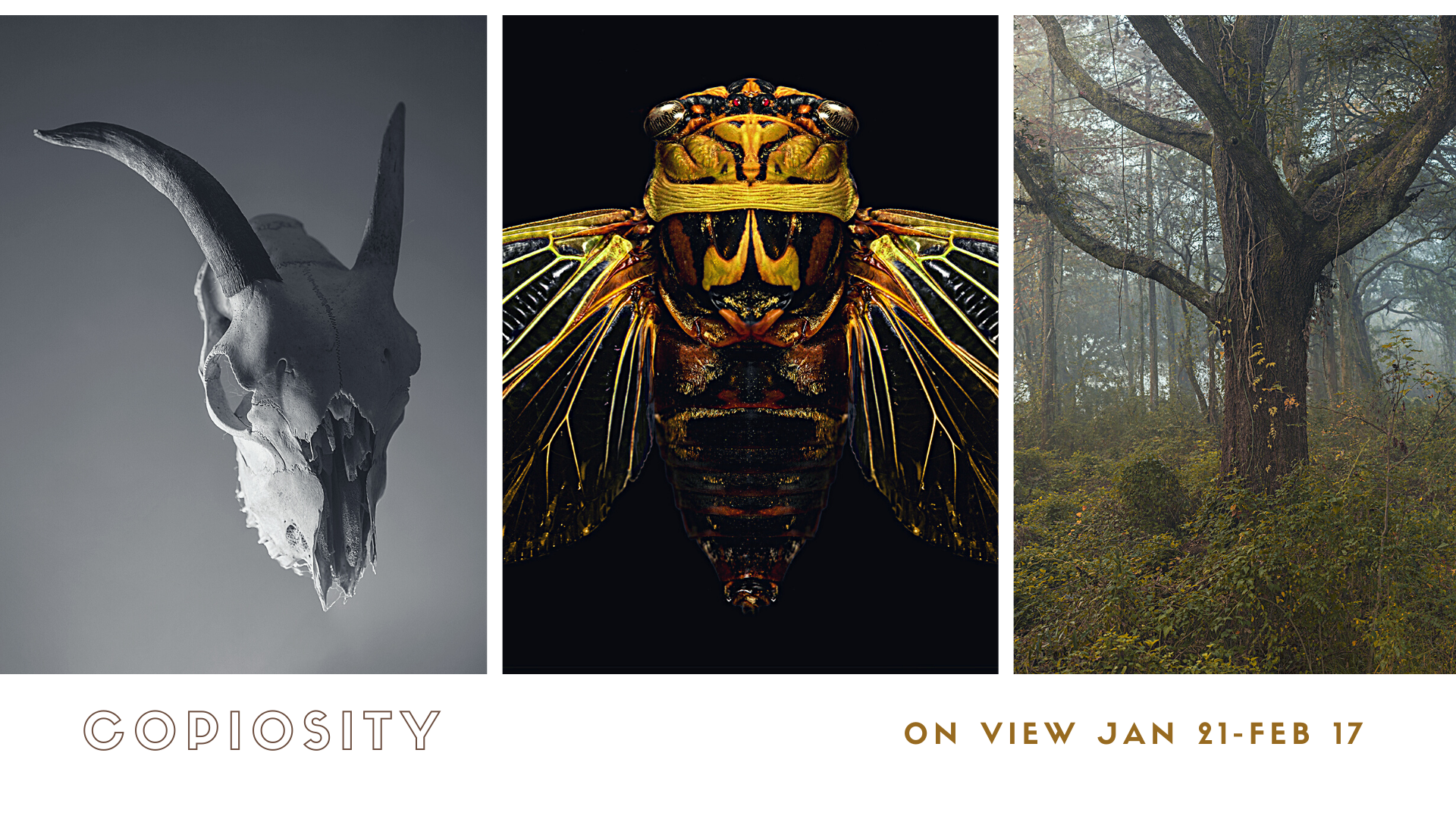 The Hammond Regional Arts Center is pleased to present its newest exhibition in the Mezzanine Gallery entitled Copiosity, featuring the work of photographer Dusty Cooper. The Mezzanine Gallery will open this exhibition to the public with an opening day on Friday, January 21st from 5-8 p.m. This exhibition is free and open to the public.
Those who know Dusty Cooper most likely would describe him in very different ways. Many know him as a Ponchatoula, Louisiana native, a photographer, a former dancer, and a traveler. While all this may be true, Dusty would describe himself the way one of his favorite teachers, Mrs. Summers once did in a parent teacher conference, "He's a dreamer." After a few stints in New York City, Thailand, and a foray in teaching English, Dusty is now the videographer at Anntoine Marketing in Hammond, Louisiana.
Dusty Cooper's photography has evolved over the past 30 years. He created his first planned image using a disposable underwater camera. He swam to the bottom of his parents' pool, lay on his back, let out all the air in his lungs, and snapped a picture as the bubbles rose to the surface.

Dusty's latest collection represents a culmination of multiple photographic disciplines. Dusty's collection Copiosity is a detailed study of the natural world. From skulls and insects to vast landscapes, every image is created by merging multiple photos to create one large-scale print. The landscapes require detailed planning in order to shoot 30-50 frames quickly before the light and overall scene changes too drastically.

"I approach every subject the way I would when shooting a portrait of a person. It's not just about creating a beautiful image. I'm more interested in capturing the personality, the essence of a scene. I try to invite the viewer to see my point of view, and learn to appreciate nature the way I do." 
To participate in the HRAC Mezzanine Gallery, visit our Artists Call page.