Day Dreamer, on display August 6 - September 3, 2021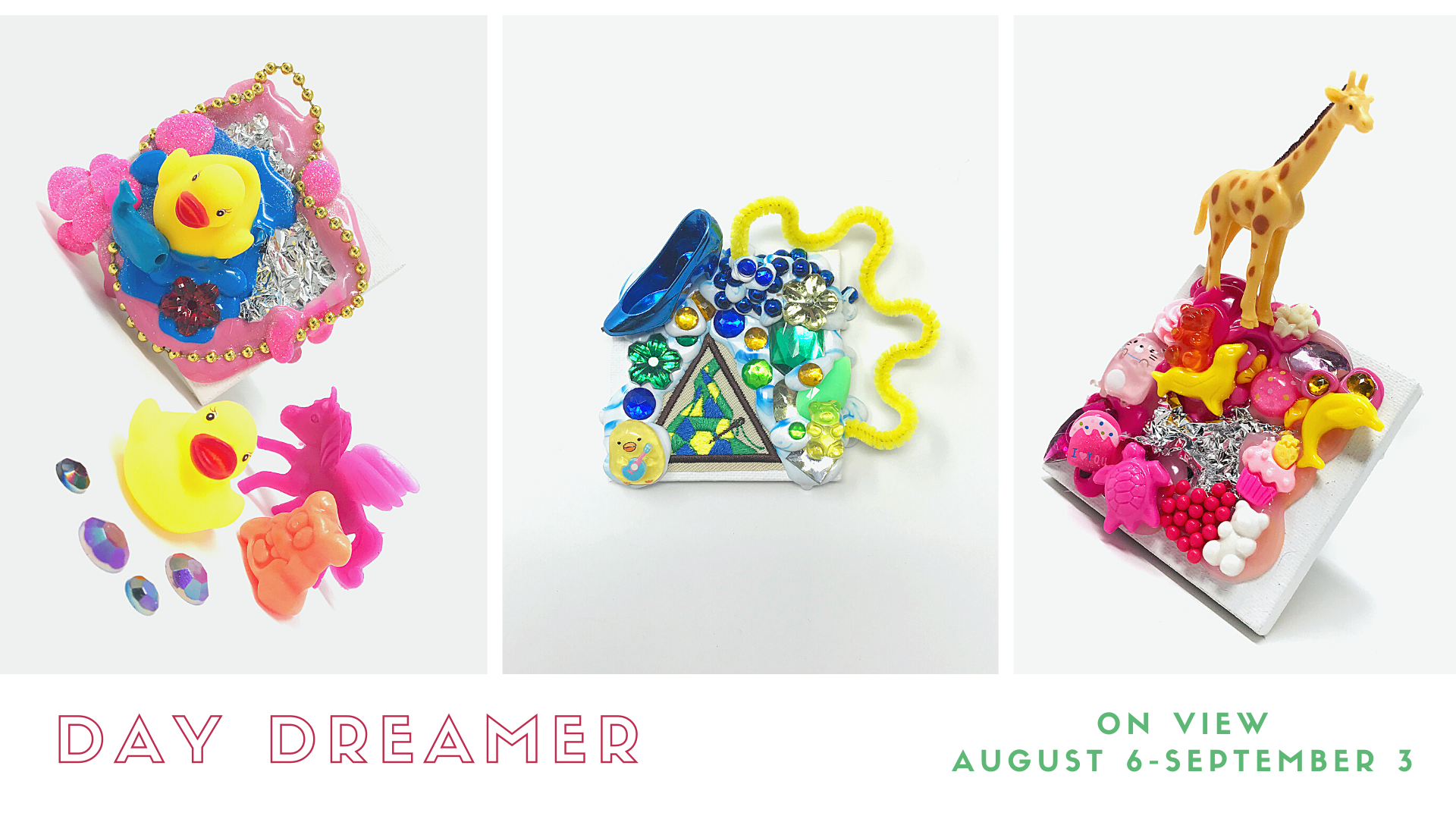 The Hammond Regional Arts Center is pleased to present its newest exhibition in the Mezzanine Gallery entitled Day Dreamer, featuring the work of artist Ella Campbell. The Mezzanine Gallery will open this exhibition to the public with an opening day on Friday, August 6th from 5-8 p.m. This exhibition is free and open to the public.
Campbell is a mixed media artist from New Orleans with a background in collage. Day Dreamer served as a way for Campbell to protect joy and celebrate the ever presence of change. Tucked throughout her works are toys, costume jewelry, crayons, erasers, game pieces, and other small items that sparked a curious connection with her, and thus found a way to make "collectibles" valuable to herself again. 
To participate in the HRAC Mezzanine Gallery, visit our Artists Call page.