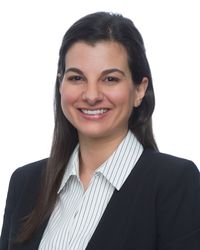 Melissa Griffin was born and raised in Tangipahoa Parish. She holds a degree in Communication from Southeastern Louisiana University. Over the years, she has pursued professional development opportunities—through classes and mentors—to further her education and understanding of her passion: nonprofit marketing and management. She's volunteered and supported organizations like the Alzheimer's Association, Loaves of Fishes Soup Kitchen, Children of Destiny, and 90.9 FM KSLU. Melissa's career path has taken her to locations across southern parts of the U.S. and allowed her to hold many different positions including radio producer, downtown event coordinator, business development and marketing manager, and even, executive director of the Hammond Regional Arts Center (2011-2013). Melissa returns to us with a renewed passion for her home-town community and looks forward to the challenges of managing an organization that contributes to the enrichment of people's lives through culture and the arts. Along with her husband Josh and their young son, Melissa is happy to be back home in Hammond.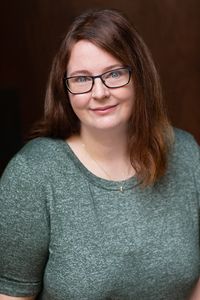 Tara Bennett is the Media Coordinator for the Hammond Regional Arts Center. A graduate of Southeastern Louisiana University, Ms. Bennett has worked extensively in the theatre department as an actor, makeup designer, and publicist. In 2012, she obtained her Master's degree in Organizational Communication, focusing on news media and social media. Since accepting her position in April 2014, Ms. Bennett has applied her extensive education to the application of modern technologies to increase the HRAC presence in print, radio, and online media. In her spare time, Ms. Bennett is an involved member of the Hammond arts community as an active alum of Southeastern's chapter of Alpha Psi Omega, serving on the board for the Hammond Horror Festival, and dancing as a member of La LA Tribal Belly Dance.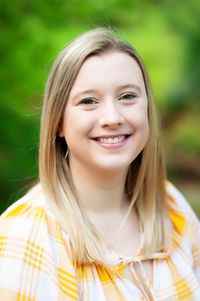 Olivia Chenevert is the bookkeeper for the Hammond Regional Arts Center. She received her Bachelor's degree in Accounting from Southeastern University and is currently working towards her Masters in Business Administration at Southeastern. Olivia also works as a Graduate Assistant in Southeastern's Controller's Office. Once she receives her Master's degree, she plans to start studying for the CPA exam in hopes of receiving her CPA license one day. In her free time, she enjoys being with her friends, family, and Spencer, her Cavalier King Charles Spaniel puppy.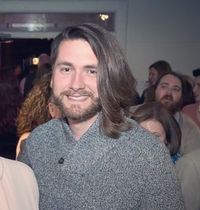 Jordan Kenning (Board President)
Jordan Kenning is a Studio Art and Art History Educator from Lockport, LA. From a very young age, he was heavily influenced by his mother Allison Comardelle Kenning's extensive music teaching legacy as well as the painting and sculpting expertise of his Grandmother Lourie Breaux, who was a student of Henry Hensche. Jordan is one of the early graduates from Southeastern's Art History, Theory, and Criticism concentration launched by the illustrious Dr. Irene Nero. He began studying the relationships between art, architecture, and automotive design while traveling throughout Europe and especially while in Germany; these relationships continue to be a main intellectual interest. Currently, Jordan teaches Art I-IV, Fine Art Survey and is the Visual Art Society sponsor at Loranger High School. If he's not hiking or kayaking, Jordan loves to explore the Northshore with his wife (also named Jordan) and their son, Atticus.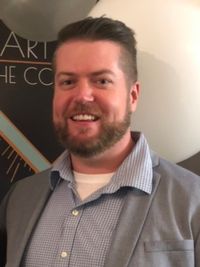 Brandon Mulina (Board Vice President)
Brandon Mulina has been involved with Hammond Regional Arts Center since 2006 and joined the board in 2016. Brandon is the Director of Customer Experience for Dixie RV Superstores. He also volunteers as an adviser for Theta Chi Fraternity at Southeastern. He loves to share what the Arts Center has to offer the community and is working to expand the platforms of art offered even further with music, theatre and dance.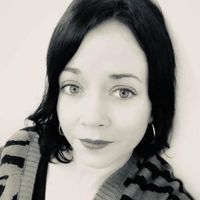 Carolyn Howard (Board Treasurer)
Carolyn Howard was born and raised in the Hammond area.  Although her career path has been in the field of accounting, her roots are in the arts. She graduated from the University of New Orleans in Film in 2002 and worked on film productions throughout the New Orleans area.  She volunteered as a docent at the Contemporary Arts Center while in between film jobs.  After Katrina and changes in the film industry, she switched paths to accounting by acquiring an accounting degree from Southeastern Louisiana University.  She began working in public accounting in 2013 and some of her favorite clients are the non-profits she audits.  As a lover of the arts and the Tangi region, Carolyn hopes to be impactful as a board member since HRAC and its mission are near and dear to her heart.  She is passionate about inspiring the diversity and imagination of the next generation of artistic leaders in Tangipahoa parish and looks forward to celebrating the arts with everyone.
Alvon Brumfield 
was born in Hammond LA. His first home was with an Aunt that lived between Robert LA and Ponchatoula LA. At a young age he was a world traveler, frequently living in other countries. Always returning to Tangipahoa parish, between adventures and for summers with relatives. After graduating from Amite High School he embarked on adventures as an adult. First as a US Marine, then other branches of the military, adding two more continents and many countries to his list of cultural experiences. Often attending college classes wherever his adventures took him, collecting degrees and certifications in engineering and electronics. After leaving the military he worked for hi-tech companies like Intuit (Quicken/Quickbooks). He worked several years at Apple Computer as a Genius, that was his actual job title.In 1995 a friend took him to a Renaissance Festival. He immediately said this is awesome! I want one of these in Louisiana. After five years of preparation he and one other business partner opened the Louisiana Renaissance Festival. The year 2014 marks its 15th year in business. The Ren-Fest brings in approximately 600 people to produce one of the most artistic and eclectic events in Louisiana, making it one of the most entertaining festivals in the US (One of the Top 100, according to Travel Magazine).  In 2002 Alvon grew even stronger roots in our community, by marrying Amy Dawson a graduate from Hammond High.  And, raising their three children right here near the crossroads of I-55 and I-12.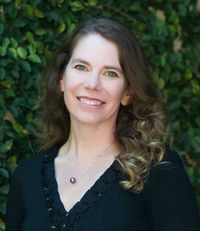 Lacy Landrum 
Lacy Landrum grew up in windy west Texas, graduated from Texas Tech University, and then left Lubbock to pursue a Ph.D. in Technical Communication at Oklahoma State University in Stillwater, Oklahoma. During that pursuit, she began writing grants for nonprofits, taught classes and coordinated a statewide fire safety program for people with disabilities. She moved to Hammond shortly after Katrina, finally found home, and began working for the City as a grants writer. She was promoted to Director of Administration in September of 2014, has served with two mayors, and absolutely loves helping to run the city. When she moved to Hammond, she rented an apartment next door to the Hammond Regional Arts Center and promptly began volunteering and writing grants for the center. She is honored to serve on the Board and to promote the value of arts throughout the region.
Pat Macaluso
 is an artist who was born in Kansas in 1948, and raised in Oklahoma and Kansas until 1963.  She spent her high school years in Alabama and Louisiana.  After graduating from Southeastern Louisiana College in 1970, she lived and worked in public relations in New Orleans, LA until 1974, when she returned to Hammond to marry attorney Ron S. Macaluso and raise their four children.   Since then she has been active in the community in the arts and other organizations including Hammond Garden Club, Friends of the Library, Tangi Food Pantry, Holy Ghost Catholic School Board, SLU Alumni Board and many others. Macaluso was a charter board member of the Hammond Cultural Foundation, which later was renamed the Hammond Regional Arts Center.  She has served on the HRAC Board for several terms serving on the Executive Committee many times.   
For the past seven years, Pat has owned and operated The Oak Street Gallery presenting exhibitions of local and regional arts. The Oak Street Gallery has been a corporate sponsor of the HRAC for several years. Macaluso's career as an artist has included participation in many national, regional and local invitational and juried shows with prizes and awards for her work. She continues to create work and exhibit throughout the US. Pat serves the HRAC Board by participating in First Friday Art Walks, serving on the Gallery Committee, Culinary Arts, and the Literary Fest Committee. 
www.patmacaluso.com
Denise Tullier-Holly
is an accomplished artist and award-winning arts educator. Ms. Tullier-Holly is a longtime member of the HRAC and a critical element to our community educator outreach. Ms. Tullier-Holly is one of only two lifetime members of the HRAC Board of Directors.
Dana Goblowsky
, as a former educator is passionate about providing access to art for children in the greater Hammond area. She believes art and art education are critical parts of an individual's well-being and a community's growth and development. Ms. Goblowsky is a life-long resident of Hammond. She is the proud mother of a daughter who lives and works in Texas.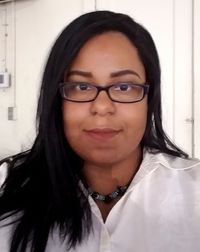 Shayla Kelly
Shayla M. Kelly is a native of Hammond, LA. She graduated from The Art Institute of California San Francisco with a B.S. in Media Arts and Animation. Along with being a freelance artist she has worked for several small indie game studios. With a passion for creating children's educational content and art education, she decided to further her knowledge with earning her M.A. in Art Education from Boston University. Shayla is also a member of the Art Education Committee, teaches private art lessons, volunteers teaching art, and is an advocate for the arts.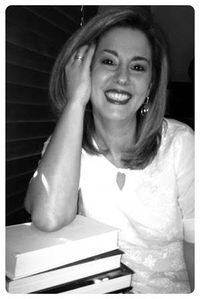 Pamela Bankston
Pamela Cali Bankston became acquainted with the Hammond Regional Arts Center by participating in their annual "Celebration of the Written Word" and through attending events with her husband, local architect and previous board member, Chris Bankston. A writer in the community, Pam is the author of the Frizzy Frieda Books, a series of middle-grade children's novels that use humor to cope with fitting-in at school.  Along with practicing as a Registered Nurse, certified in Pediatrics, she also writes a weekly social column titled #OhMyHammond for "The Daily Star Newspaper." A native of Hammond and mom to Holy Ghost Student, Brennan, what Pam most loves about the HRAC is their wide support of the various forms of art.  Pam enjoys both attending and participating in the center's many unique events held throughout the year and, of course, writing all about them!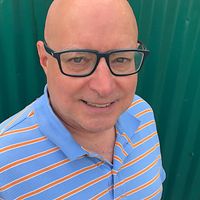 Jeffrey Talbot
Jeffrey Talbot has a B.A. in Education from The University of New Orleans and currently works at Audio Works Inc, a post-production audio studio in New Orleans. He has worked on countless radio and TV commercials, dozens of TV shows and movies, and has done sound design for many theater projects as well. Jeffrey also serves on the Board of Friends of Sims Library. He loves art, loves his recent move to Hammond, loves being on the Board of HRAC.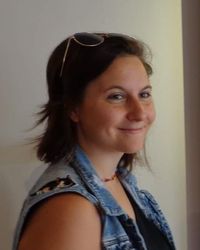 Tiffany Nesbit
Tiffany Nesbit graduated from Disney University in Orlando Florida, with the certificate of Creativity and Innovation in 2015. She received a Bachelors of Fine Arts from Southeastern University of Louisiana in sculpture in 2018.  Nesbit curated two community murals in Lacombe Louisiana on the Lacombe Family Pharmacy from 2014-15. She has also curated and co-curated many local art events and exhibitions throughout Louisiana. Nesbit's' work is also a part of several community projects, such as; Pelicans on Parade and Artists in Cellophane. Her solo exhibitions include; Serious Traits, Third Space Gallery, Houston Texas, 2020. Daydreams of a Metropolitan, the Hammond Regional Arts Center, Hammond Louisiana 2019. Remnants of Past Obsessions, the Heritage Bank of Saint Tammany, Covington Louisiana 2019. The Paintings of Tiffany Nesbit, the Gallery of Covington City Hall, Covington Louisiana 2018. Today, Nesbit is continuing her education with an MFA in sculpture at the University of Houston Texas, while instructing fundamentals of sculpture. She continues as a working studio artist and currently exhibits her work consistently through the Reginald Arts Center, the Saint Tammany Artists Association- Art House, and sells work through local venues such as Moss and Berry, Follow Your Art, and the LSU Museum. You can also view work on her website at; www.tiffanyangelnesbit.com.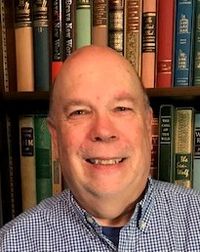 Eric Johnson
After 46 years as a librarian, half of that time in academic libraries in his native Connecticut, Eric W. Johnson recently retired as Library Director at Southeastern Louisiana University.  He has been active on library and non-profit boards, including the Connecticut Library Association, the LOUIS Executive Board, the HRAC Board of Directors and Advisory Board, the Friends of Sims Library Executive Board, and Upgrade Tangipahoa, Inc.  He is the author of numerous articles on library services, and co-author with Catherine H. Tijerino of Hammond, a volume in the Images of America series from Arcadia Publishing that contains historic photographs of Hammond.  Self-described as a frustrated art historian, he has lectured on art and collectible books at conferences, the HRAC, and Southeastern. He is the co-founder of the long-running "Let's Talk Art" lecture series, on hiatus because of the pandemic.  He is a collector of art, Broadway musical cast albums, opera DVDs, and limited edition books.  He feels at home in used book stores and art museums wherever he travels, and is delighted to be back on the HRAC Board.  He resides in Hammond with his partner, a retired architect, and two cats.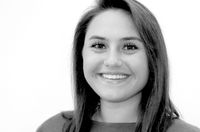 Gabrielle Landry
Gabrielle earned a degree in interior design from Louisiana State University in the Spring of 2019. Shortly thereafter, she joined H/S Architects and has had the opportunity to work on several projects, where she is able to express her creativity and continue to develop her technical skill. Gabrielle's interest for interior design stems from the desire to make an impact in the lives of others. To her, being an interior designer allows her the opportunity to influence the lives of other people in any given environment. To be able to show that interior spaces can make a difference in how life is experienced is what makes being an interior designer special to her. Outside the office, she enjoys spending time with friends and family, going to LSU football games, traveling, and reading a good book.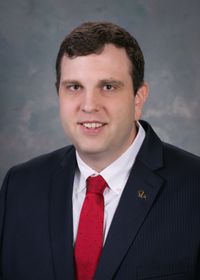 Bryan Ehricht
Bryan currently serves as Tax Director at James Lambert Riggs & Associates. He began his career in accounting in 2004 and joined the firm as an Associate Director in 2017. His current responsibilities include accounting and review services, estate tax and income tax planning and compliance, and other accounting and consulting services.
Mailing Address:
P.O. Box 2974
Hammond, LA 70404

Gallery / Office Address:
217 E. Thomas Street
Hammond, LA 70401

Phone:
985.542.7113

Email:
info@hammondarts.org

Gallery / Office Hours:
Wednesday-Friday 12:00 pm - 6:00 pm
Closed Saturday-Tuesday