Written by Seth Pevey
If life were a football game, one's 40th birthday would be as good a time as any for the halftime show. But instead of celebrity dance routines and fireworks, this interval often brings about a spell of deep reflection. 
As the Hammond Regional Arts Center recently celebrated its own 40th birthday, perhaps we can be thankful that institutions rarely have mid-life crises. They do reflect, however, and they do remember. Suffice it to say that the marking of four decades has given the HRAC much to consider, even more to plan, and most importantly, many thanks to be given. 
When we think back to our distant conception, two local luminaries rise immediately to mind. For if any two people could be rightly called the "parents" of the Arts Center, those people are Denise Tullier-Holly and Larry Gray.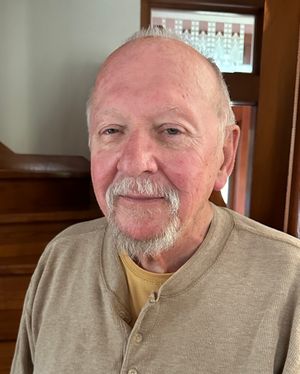 Larry Gray is a prominent local playwright who has lived a life in letters. After a childhood spent in Ohio, Larry had just returned from living in France when he was offered a job by a small university right here in Hammond. In the fall of 1972, he was hired as a professor of English at Southeastern, netting our village a permanent new citizen deeply devoted to the arts. 
"I just fell in love with the food. South Louisiana had some of the best cuisine I'd ever tasted," Larry says. 
Five years later, in April of 1977, Hammond gained another young artist who would have a big impact. It turned out the 70s would be quite an auspicious decade for our burgeoning town. Denise Tullier-Holly had just graduated from the University of Maryland, College Park, as an art student. She was interested in all mediums of art—drawing, printmaking and ceramics. Her husband, Michael Holly, was an up-and-coming architect with his eye on a modest one-story cottage (built in 1919) near downtown. As fate would have it, that cottage happened to be right across the street from Larry Gray's home. 
"It happened to be the Fourth of July when we first looked at what would be our future home. We met Larry and Beth that day, and they invited us over for hotdogs! They were amazing neighbors, and we're still celebrating the Fourth together, our friendship anniversary," Denise says of Larry. 
It was during the 80s that Larry and Denise would become both fast friends and linchpins of the local artistic community. Larry directed small productions with the Columbia Theatre Players and soon began writing his own plays with feverish energy. He would cast Denise in his first play, Scrapbooks, which won the Mid-South Playwriting Competition, prompting two sequels. This "Louisiana Trilogy" would go on to be performed all over the world—from New York City to London—but the plays were conceived and first produced right here in Hammond.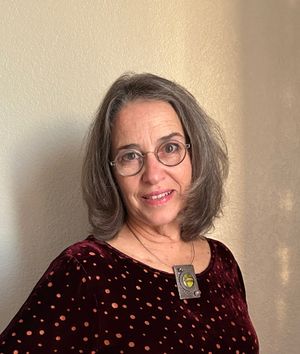 But rather than chase fame in far-flung metropolises, both Denise and Larry doubled down on their efforts to expand the cultural relevance of main street America. It was a sleepier borough then, with few venues for artistic expression, and a lot of the vibrance and uniqueness we now associate with our charming downtown had yet to come to fruition. 
"On the east side of the tracks, there were about four shoe stores and the Rexall drug store. That was downtown in those days," recalls Tullier-Holly. 
It was not long after that when one of those once-in-a-lifetime opportunities came along. A property became available on the main downtown drag. Only, it came with conditions. Most long-time inhabitants of Hammond will be familiar with the story, but a quick retelling for those that aren't: the building that now houses the Arts Center was once the Levy Department store. When Maya Levy inherited it, she decided to gift the building to the town. But only so long as it was used exclusively to enrich the artistic and cultural life of Hammond. 
"Larry came over one day excited," says Tullier-Holly. "We prepared a 3-inch binder filled with clippings, programs, and letters from all of Hammond's arts organizations and events. We then used this information to influence the City to lease the newly donated building. The process began that day. Larry and I garnered support from the University Art Department head, Ron Zaccari, and he, in turn, involved J. Larry Crain, then president of Southeastern. Art organizations were invited to the table as well." 
Working with the shared vision of kindred spirits, Larry and Denise were able to secure a lease on the Levy building for just one dollar a year. With a location set, the prototype of the Arts Center, which was then called the "cultural foundation," was born. 
"We performed so many plays in that building; it was really a great spot for shows," says Gray. 
Over the ensuing decades, the Arts Center would become what it is today, a gathering place in which to celebrate local artists and host events of cultural importance to our little hamlet. While the center only receives small sums from the government, it is mostly kept afloat by the goodwill of local citizens who support the center through memberships and volunteering. 
Tullier-Holly, now a lifetime board member of the Art Center, has gone on to have a dizzying career in art and art education. She has received many prestigious awards for both her work as an art teacher and for her own paintings and artwork. She's taught at LSU and SLU (including 25 years at the Lab School), been honored by the Library of Congress and had her work exhibited at galleries and museums all over the country. 
She reflects now on how proud she is of the Arts Center and of Hammond in general. "Hammond is our home," she says, "And the Arts Center is the lifeblood of the arts we always hoped it would be." 
While too modest to make such a connection themselves, there is certainly plenty of praise to be heaped on Larry and Denise for the way in which the Arts Center helped to revitalize downtown, making it the special place it is today. In fact, Denise recently attended the Great American Main Street Award (GAMSA) held in Virginia and saw Hammond named one of three national winners. Her husband, Michael Holly, was grateful to be part of our local delegation accepting the award as the firm, Holly and Smith Architects, has played a role in helping to restore some of Hammond's oldest and most iconic architecture. 
"He got a little misty-eyed when they announced Hammond as a winner," Denise says of her husband. "Hammond means a lot to us."      
These days, Larry and his wife Beth enjoy good restaurants, theatre, opera, reading good books, and spending time with their ten grandchildren. He also has a new novel, The House on Esplanade, that is being published by the University of Louisiana Press. 
After 25 years of teaching art at the SLU's Lab School, Denise continues to serve as site coordinator for Art Education students in their final year at Southeastern.  
The two of them remain the closest of friends and great neighbors, even today. 
As we celebrate our 40th birthday here at the Arts Center, we recognize that without special figures like Larry and Denise, we may never have come so far. We'd like to thank everyone who has played a part, big or small, in making us what we are today. To those who have donated their time and money over the years to help us keep our lights on here at the old Levy Department Store—we salute you. It takes a village to keep an institution like ours afloat. Here is to Denise and Larry and to the next 40 years of cultural enrichment!