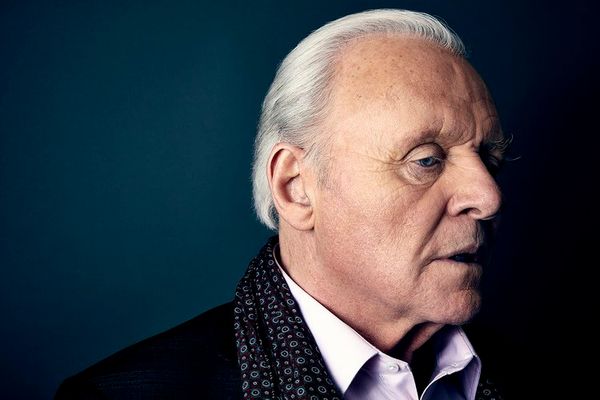 The Northshore, and Hammond in particular, is the breeding ground for a lot of raw artistic talent. Nowhere is this truer than in the field of photography and in one son of Tangipahoa—the artist Robby Klein. 
Though he is based in Nashville these days, Robby's impressive career-in-progress has its roots right here in our beloved hometown. He came up through the Hammond school system, including the Lab School and Southeastern, where he studied photography. 
"I was always in the Talented Art Programs…and my mom was an art teacher. I was always kind of doing something with art," Robby says. 
It was in seventh grade that the young artist picked up his first camera. Only it wasn't quite the dedicated digital camera we think of today. 
"It was actually an mp3 player with a secondary camera function…maybe like a quarter pixel…It was just so much fun taking and deleting pictures." Robby laughs. "Then, for Christmas, I got a type of disposable camera. If I brought it to Walgreens to get it developed, they'd replace the roll of film for free." 
Then came the auspicious moment when a young Robby discovered that there were people who did nothing else for a living but take pictures of weddings, graduations, high schooler portraits and etcetera. 
"The dominoes fell into place from there." 
In high school, he began shooting weddings with Hammond's own Johnny Chauvin, doing retouching and editing. Robby found a great mentor in Chauvin, and the foundations were laid as the young man discovered his vocation. 
"I learned a ton, just watching him…Johnny was the dude when I was in high school…if you wanted the best senior pictures, you were going to him," Robby remembers. 
He'd also meet Sean Fairburn, another local who went on to become famous as a cinematographer. According to IMDB, Sean is the only marine ever to win an Emmy award for cinematography of actual combat. This would further inspire the budding photographer in Robby and demonstrate to him again that it was really possible to make a living using a camera and a keen eye. 
While he had a knack for the commercial applications of photography, Robby also discovered a love for the artistic possibilities inherent in a roll of film. In high school, he became obsessed with successful and famous photographers. 
"I'd be in class not paying attention. Finding these people on the computer. The most important day for me was the day I found Annie Leibovitz and Mark Seliger. Both on the same day. I saw work from 20 or 30 years ago that was still cool and relevant. That day was when the gears really started turning."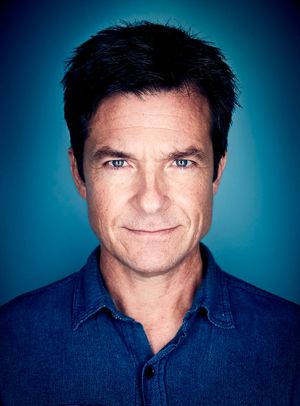 As he grew into his role as a local photographer, Robby's first studio just so happened to be in the attic of the Hammond Art Center, and he credits the institution as having a major supportive influence on him. 
"I've loved that building [the art center] since I was a kid. So, to have my first solo show, there is genuinely exciting." 
He went on to focus in on his craft, bravely putting all of his chips into one artistic basket. A risky proposition for any young person. But in Robby's case, it has paid off in spades. What started as a passion would soon launch an incredible career that has yet to see its peak. 
He now focuses on entertainment photography: musicians, Hollywood celebrities, and people involved in that industry. Though still a young man, Robby has already photographed the likes of Sir Anthony Hopkins, Nicholas Cage, Justin Timberlake and Kevin Bacon, to name just a few. 
It may surprise some to learn that Robby's experiences working with the infamously diva-ish clientele of Hollywood have been overwhelmingly positive.    
He tells a story about John Stamos, who he says is a personal favorite: 
"He had a really cool beaded bracelet on. I was shooting and told him, 'I really like your bracelet; that's very cool.' He took it off and gave it to me on the spot…A real kind and pleasant person." 
And then there was Sir Anthony Hopkins, who stunned a star-struck Robby with his down-to-earth demeanor. 
"He was my third celebrity shoot, and I had not figured out how to keep my nerves in check at this point. I had an hour before he got there and I was stressing and overthinking. My assistant and I started panicking, wondering, 'what do we call him?' He came in with perfect posture, looking the part of a knight. He shook my hand and said, 'Hey, I'm Tony!'"   
When asked what led to his rise to prominence in the world of photography, Robby humbly attributes it to timing. His transformation into a shutterbug began just before the rise of ubiquitous, high-quality digital photography. Because he was, in his own words, "that weird kid with the camera" before everyone and their mother had Instagram, he was able to stand out in an as-of-yet unsaturated field. 
But getting a load of his work, you have the sense that luck and timing had very little to do with it. 
"I was able to get the meetings because the rush hadn't hit yet. I made friends with the creative director of Warner Brothers. It took two years before they ever tried me out. Two years later, he called me about shooting a kid called Cole Swindell, who is now a huge star. They tried me out on something small, and it got a little bit bigger, and now we shoot all the time. That's the kind of the trajectory that a lot of it took." 
Tyra Banks was his first Hollywood shoot, with Anthony Hopkins soon after. This led to a steady amount of work, the linchpin of any career in the arts. This newfound success allowed Robby a little time to circle back to some of the more artistic and creative elements of his craft. 
"Every time I focus on the art side of it, that's when I get better. Staying in the studio until 2 a.m. shooting random stuff. Trying different lights. Something would finally hit. Then when the shoot comes, I could implement that technique."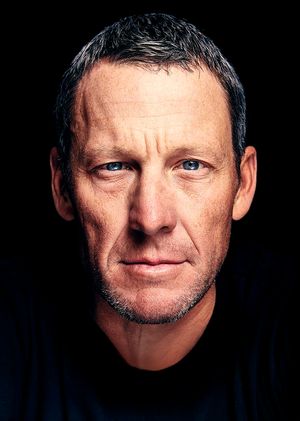 His studio in Nashville is his base of operation these days. But Robby loves getting out of the controlled environment of the studio and going on photographic expeditions. 
"It is about fifty-fifty. It goes through seasons, sometimes in the studio, sometimes on location. The grass is always greener. After long periods in the studio, I get the itch to go out and do something." 
There are pros and cons of both, Robby claims. The controlled environment of a studio allows for a lot of tweaking and adjustment. Whereas "on location," there are a whole lot of variables that have to be adapted to. But this pivoting is one of the more exciting aspects of a career in photography, says Robby. 
"A lot of people overlook the value of thinking on your feet. It is one of those things that they are not going to teach you in school. I circle back to situations, for example, where there is a lighting issue. I circle back to my times with Johnny Chauvin shooting weddings." 
Chatting with him, it is apparent that Robby has kept a soft spot for his hometown and for the Art Center. Though he has had to make moves to achieve his staggering levels of success, Robby says he thinks about moving back to Hammond "all the time." He keeps a home near downtown and tries to spend a third of the year here, at the very least. 
We have a feeling we might see him come back permanently one day, but until then Robby is still a massive supporter of our local arts scene. 
So much so, in fact, that you can catch an exhibition of Robby's celebrity photography coming to the Hammond Regional Arts Center very soon. The opening reception will be held here in downtown Hammond on Friday, January 20th, from 5 p.m. to 8 p.m. Robby will be in attendance, so you may even get a chance to chat with the man himself. The exhibit will remain on display through February 16th, so there is plenty of time to stop by and enjoy the works of one of Tangipahoa's great success stories. 
Come out and support great artists like Robby all year in 2023. We'll be looking forward to seeing you!