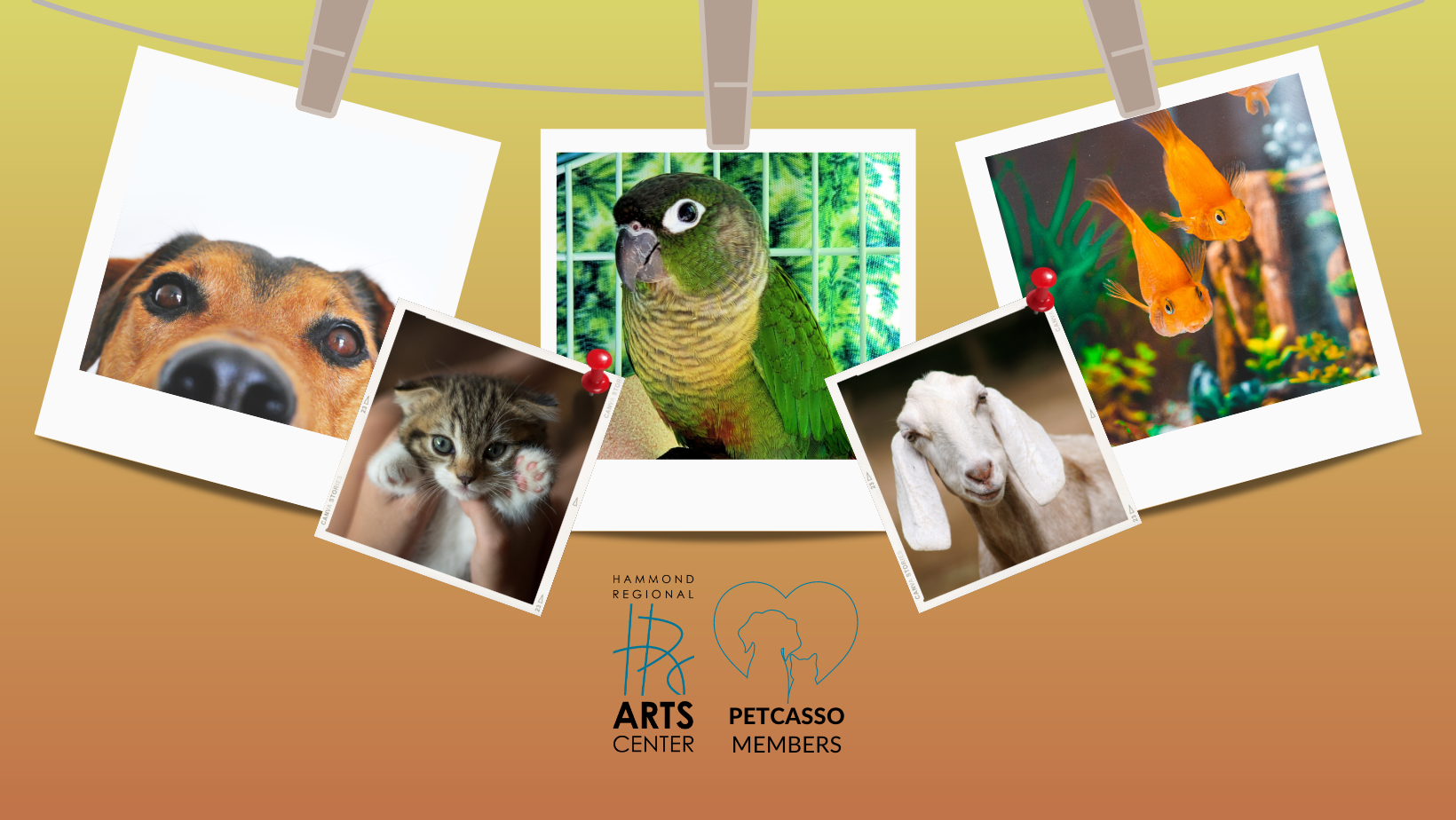 Pets are truly a part of the family, and whether they trot, swim, fly or walk, they certainly leave prints in their owner's hearts. We here at the Hammond Regional Art Center are also animal lovers, so we are launching a new campaign that lets local pet owners showcase their fur babies and get them "involved" in supporting the arts and culture here in Tangipahoa Parish and beyond!
So, if you have a special four-legged friend (or finned or feathered, for that matter), why not sign them up for our new pet sponsorship program?
We call it "Petcasso."
All discerning, worldly and cultured pets can now become Hammond Regional Art Center members! For a small donation, your special animal can patronize us here at the HRAC, helping us to keep the lights on, create dazzling exhibits featuring local artists, and generally enrich the cultural life of our beloved Hammond. Talk about a PAW-some achievement!
When they join the Petcasso program, your darling critter will be featured as one of our pet patrons on the HRAC website, with a photo and a hearty round of "appaws" from our board of directors. Sorry, we can't resist an adorable pet-related pun. But the fun doesn't stop there: the owner of the furry art lover will receive a certificate of thanks— and won't that make a great conversation starter? My dog supports the arts; how about yours?
If you'd like to sign up for your pet, you can find an application here. We also have applications for our humans to become members here.