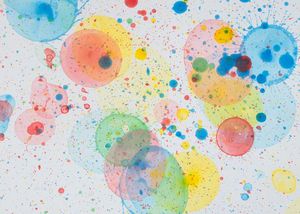 How many of you have wee ones who love blowing and chasing bubbles? Now, how many of you container after container of bubbles?? Yep, I'm raising my hand too. 
There is something very magical about bubbles, and bubble painting takes it to a whole nother level. It's very simple, using minimal ingredients and it will help your kiddos stay engaged and busy creating for a long time. 
Materials Needed:
Bubble Mix 
Bubble Wands 
Food Coloring 
Paper 
Instructions 
Pour 1 tablespoon of bubble mix into a small, shallow bowl. 
Add a few drops of food coloring to the bubble mix and stir well.
Place your bubble wand in the colored bubble mix, remove and blow bubbles towards your paper.  
As the bubbles hit the paper and pop, they will leave interesting patterns. Repeat with other colors.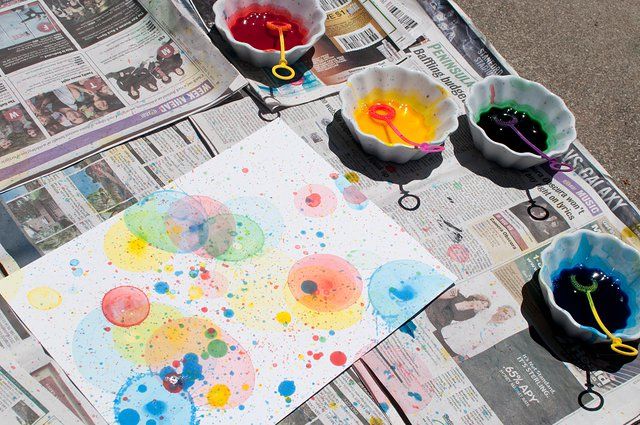 Bubble Painting Hints & Tips: 
The activity is a little messy, so outdoors is best. I would suggest wearing art aprons and covering work surfaces too since some food coloring may stain.
The effect the bubbles make on the paper is amazing and the experience was lots and lots of fun! Afterwards, think about framing your child's art and create a tiny gallery for them.