A glass bead sun catcher and wind chime is a fun and festive addition to any yard or porch.  While it takes some time and patience to create, the final product is well worth it.  We recommend this project for older kids with developed fine motor skills.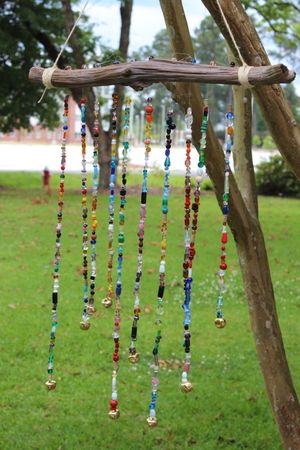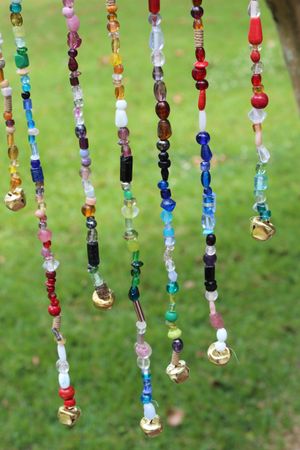 Feel free to improvise.  Here's how we made ours.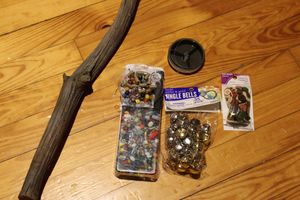 Materials Needed: 
- Dried piece of wood or a ring (something you can hang beads from)
- Fine, but sturdy string or fishing line
- Beads 
- Twine (to hand the sun catcher)
- Bells (optional)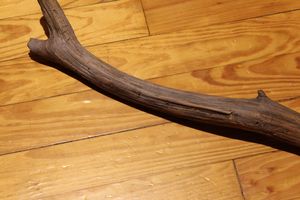 First, with a small drill bit, drill evenly-space holes through the wood.  You can stain or seal the wood if you wish.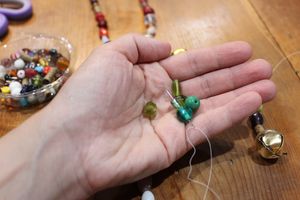 Start stringing!  Cut a piece of string--we used between 11 and 17 inches of string each time.  Make sure there's enough extra string to tie necessary knots with ease.  You can cut excess string later, or leave it for a purposefully messy look.   
Use a knot to secure a bell to one end of your string.  Use a needle to thread beads as desired.  We haphazardly grouped similar colors together and used both clear and opaque beads as spacers. Large be beads also work well as spacers between sections.  (We tested completely random colors as well, but preferred grouping like colors together on a string.)
After stringing the desired length, use the needle to string through the wood.  Add a final bead on top and loop multiple times to make a knot.  Cut the excess string (or don't!--up to you).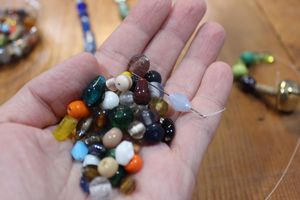 Repeat these steps until all the strands are attached.  This can be time consuming and tedious at times.  Take breaks and stretch as needed!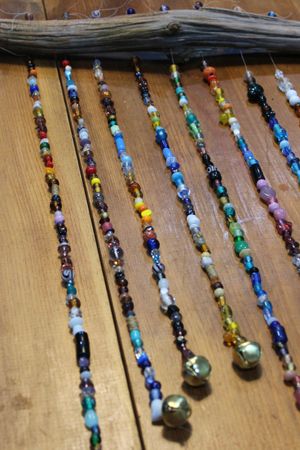 Next add the twine to both ends of stick for hanging, and hang in a place that gets lots of sun light!   
Enjoy! We hope you enjoy this project.  Show us your creativity!  Please send us photos of your new Glass Bead Sun Catcher & Wind Chime.