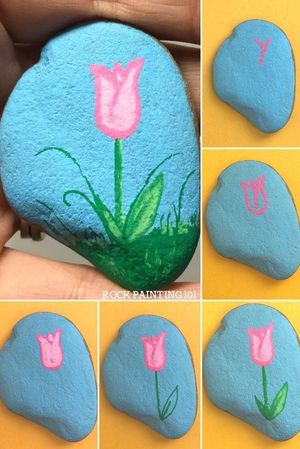 If you haven't heard of them, kindness rocks are a growing trend! Maybe you've seen a painted rock laying around in Hammond – that's quite possibly a kindness rock. 
It started with the Kindness Rocks Project and their mission is "one message at just the right moment can change someone's entire day, outlook, life."
The Kindness Rock Project is the thing that got me started painting rocks in the first place – and now I'm hooked. Try out this tutorial with the kiddos for a fun summer project that allows them to spread a little bit of joy.
Materials Needed:
Acrylic paint 
Paint brushes 
Oil based markers- these, these and these come in a wonderful array of beautiful colors 
Stickers 
Acrylic spray (to seal) 
Nail dotting sets (to make dots) 
Instructions
Choose your Rocks 
These can be purchased at a dollar store or home store or at Amazon. You can even use random stones found on your family walks or hikes. 
Wash 
If your rocks are smooth and shiny they have possibly been treated with wax or oil. As a preventative measure, wash them to remove any coating. For natural rocks, rinse your rocks and remove any dirt/debris and let dry thoroughly. 
Paint 
Paint the top in a color of your choice with multiple coats and let dry thoroughly. Flip over, paint the flip side and let dry. Paint the sides, if needed. Repeat coats of paint to have an even finish. Perfection is overrated- just go with the flow and have fun. Don't worry about brush marks on your rocks since it just gives them character. If mistakes bother you, you can always repaint if need be.
Decorate 
This is my favorite part! Draw your designs on your rock or you can paint freehand. Paint with acrylic paint or oil based markers. If you'd like to make polka dots, you can use the end of a crochet hook or eraser. It can also be fun to add stickers. The possibilities for your rocks are endless. Let your rocks dry thoroughly afterwards.
Seal 
Spray glaze seals your paint and keeps your rock weatherproof. Now go hide your rocks for someone to find and spread a little bit of joy.