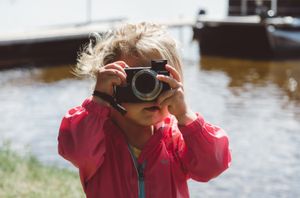 Exploring photography is easy and accessible to almost everyone these days!  Why not encourage your kids to spark up an interest now?  We love this activity because it encourages kids to go outside and explore, to see things through a new lens (so to speak), and to notice the big picture as well as the fine details. The activity is great for kids ages 3 and up!
If you have older kids, they're quite possibly "selfie pros" by now, but taking pictures of nature and your surroundings is very different from taking selfies with friends.  Try multiple locations and discuss how they might relate to each other.  To expand the activity, play the Color Game--while taking on-location photos, he/she should also be looking for a creative shot where most of the items in the photo are the same color--Monday is red (example: a red car at a stop sign and a man on a red bike in the background), Tuesday is blue, Wednesday is yellow, etc.  
If you have younger kids, guide them by talking about how to hold the camera so that all the pictures don't have a finger on the lens and so that they don't take repeated pictures of the ground.  Help them to find interesting subject matter (such as a worm, a bug, a flag and other things that are stationary or slow moving).  Show them how to "frame" the pictures so that they get the result they want.  
You can see in the examples below how it takes a little bit of practice for the younger ones to catch on to the fundamentals.   
Photos by 3-year-old Luke
What you'll need: 
camera or phone with a camera
location to shoot
internet connection
Get started:
Decide where to take pictures--a park, your yard, a public space, your vacation destination. 
Allow your child to use your phone (or even better, one of your old phones that they can fill with photos for practice). 
Let your child choose the subjects of the photograph (such as a bird, a swing, a pond, some flowers, a worm etc.) and encourage him/her to take multiple shots of each using varied angles, long distance and close ups (with zoom, as well as by shortening or lengthening the camera's distance from the subject whenever possible).
Later, review all the photos and talk about them--talk about the color, the lighting, the framing.
Use a photo printing service like those that are available through many pharmacies to print a photo book or photo album.  We found one that's around $5 to arrange and print for same-day pick up!  What a great way to save, display and celebrate your child's work!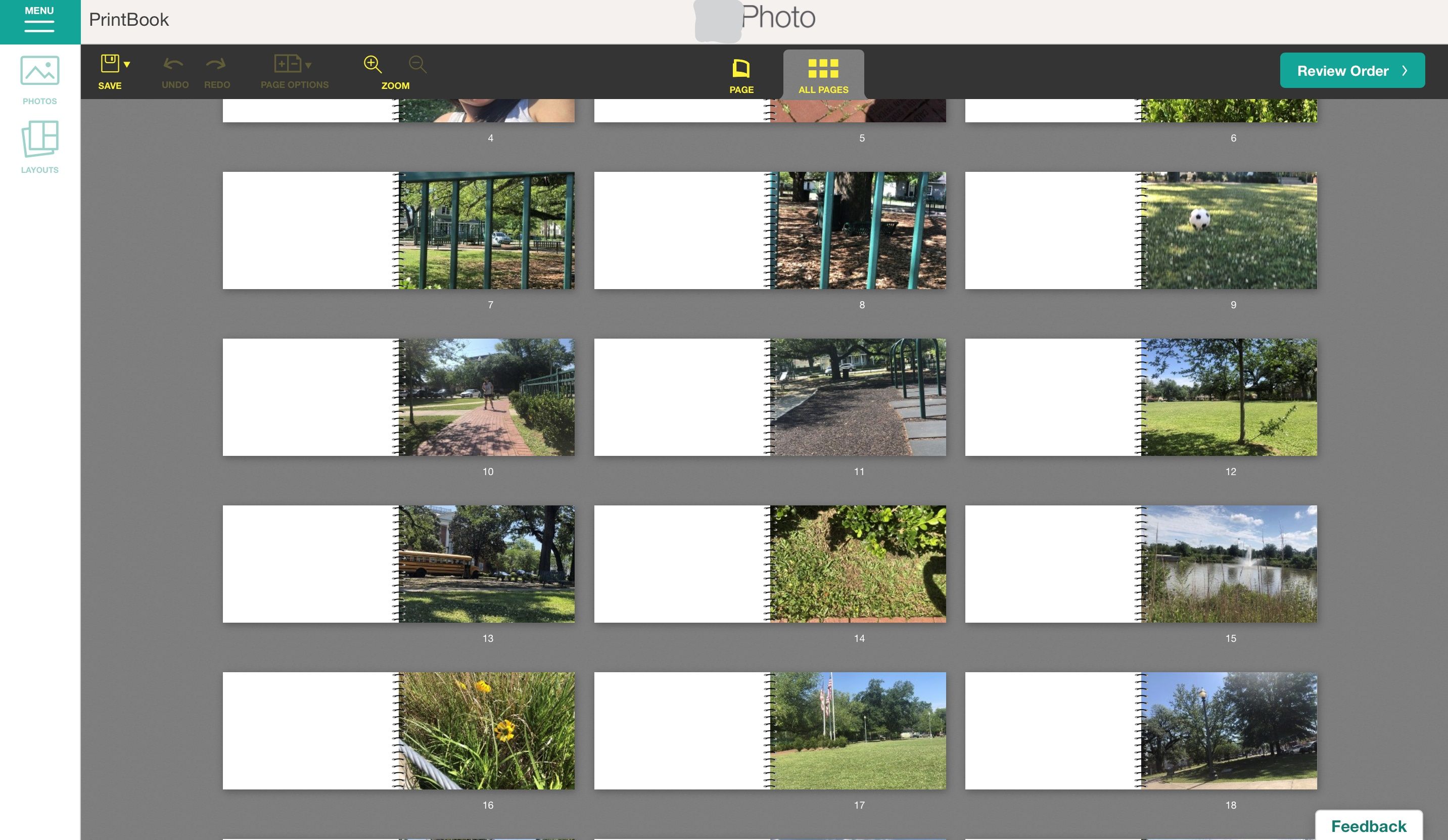 Discussion Points:
Talk about the common elements of photographs that you like. 
Take a look at professional photography on the Internet that appeals to you both, and discuss why you like the photos. 
Talk about non-professional photos that you like and why.  
Keep encouraging your kids to explore and discover through photography!  And please share the photos with us!