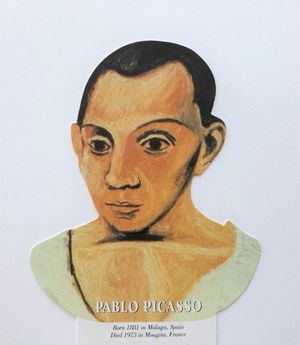 Pablo Picasso is known for his Blue Period, Rose Period and for co-founding the Cubist Movement, but when you look at his life, you find a man who deeply influenced modern art because he was willing to be deeply influenced by his emotions and express himself through his work.   
Spend some time exploring Picasso's work. 
Use what you find to inspire your own unique art.  Are you in a blue mood or a rose mood?   
Be inspired by the fact that Picasso worked in a number of mediums until he died at 92 years old.