Fine & Functional Exhibition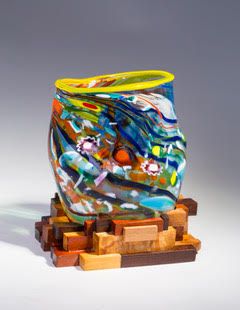 Exhibition Dates: Nov. 11 – Dec. 16, 2022

Exhibition Location:
Hammond Regional Art Center
217 East Thomas Street Hammond, LA 70401

Gallery Hours: Wed – Fri; from noon-6:00 p.m.

Opening Day: Friday, November 11th from 5:00-8:00 p.m.
 
Click here to download the complete 2022 Fine & Functional Exhibition prospectus.
Scroll down to submit your artwork for consideration.
The much anticipated Fine & Functional exhibition will be the perfect opportunity for artists and artisans to present their work for sale to the Northshore community. Just in time for the holiday season, Fine & Functional will be on display in the Hammond Regional Arts Center gallery from November 11 through December 16, 2022. Some Fine & Functional art will be on display and for sale through the Hammond Regional Arts Center's website as well, at www.hammondarts.org.
Artists are encouraged to submit their original, 2-dimensional or 3-dimensional artwork. Acceptable work includes (but not limited to) oil, acrylic, pastel, watercolor, graphic art, mixed media, sculpture, ceramic, pottery, woodwork, glasswork, jewelry, tapestry, fiber art or other wearable art. All 2-D art must arrive "ready to hang."

Please use the following form below to submit for consideration by Wednesday, August 24, 2022

Please include:
Artist's name, phone number and email address
Brief resume or bio
Photo(s) of each piece(maximum of 2 angles per piece)
If duplicate items are available, please indicate how many and if there are variations, such as color or size.
Title of each piece (if applicable) and short description including medium
Approximate dimensions and weight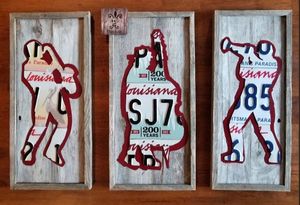 Any accepted artwork must be dropped off to the Hammond Regional Arts Center on Thursday, November 3 or Friday, November 4 between noon and 6 pm. An inventory list, including description and prices, attached labels with prices and signed contract must be included at drop off.

If approved by the HRAC Gallery Committee, additional inventory may be added if needed during the run of the exhibition. All selected artwork must be delivered to HRAC no later than 6 p.m. on Friday, November 4, 2022.

HRAC reserves the right to disqualify any artwork which did not arrive by the deadline or did not arrive ready for professional display. Shipping/delivery is the responsibility of the artist. If artwork is shipped, a pre-paid return label must be included with the art. The artist is responsible for insuring their artwork during shipment to, as well as from, the Arts Center.

HRAC is not responsible or liable for any damages occurring during shipping. Artwork will be insured by the Hammond Regional Arts Center while it is onsite for display at the declared value (sale price) only.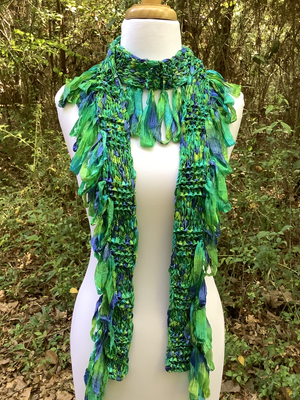 Artwork must arrive ready to be displayed. HRAC Gallery Committee and Staff will be responsible for exhibition layout, lighting, and basic installation. In cases where artwork exceeds basic installation, artists may be called upon to assist in installation. It is the responsibility of the artist to provide any special installation instructions, tools, equipment, etc. If special installation is required, the artist should be ready to assist with installation.
All remaining inventory of artwork must be picked up by 5:00 p.m. on Friday, December 16.
If special arrangements are needed, please contact the HRAC at info@hammondarts.org or call (985) 542-7113.

Work not collected after 90 days past the close of the exhibition will be considered abandoned and will become the property of HRAC.
Important Dates
Submission Deadline: Wed, August 24, 2022
Selection of Artwork: Mon, October 3, 2022
Notification of Selection: Mon, October 10, 2022
Drop Off Artwork: Thurs, November 3 or Fri, November 4 from noon to 6 p.m.

Opening Day: Fri, November 11 5-8 p.m.
Exhibition Dates: Fri, November 11 – Fri, Dec. 16
Pick Up Artwork: Fri, December 16; noon to 5 p.m.
90-Day Deadline: Fri, March 17, 2023


Contact

Jeffrey Talbot (HRAC Board Member) - 504-237-4449
Sue Karmeisool (Gallery Committee Member) - 985-507-0657
submissions@hammondarts.org
www.hammondarts.org

217 E. Thomas St. Hammond, LA 70401
Gallery Hours: Wednesday-Friday Noon-6pm


Please click here to download the complete 2022 exhibition prospectus.